To-Dos
The tasks to be done (To-Dos) can be found in several places in OpenOlat (e.g. within a project).
In the personal menu you will find all your personal to-dos summarized in an overview.
You can
create new to-dos (1)
View your to-dos sorted by status (2)
click on the small arrow at the beginning of the line to open the details of a to-do (3)
edit the to-dos (4)
Delete to-dos (after selecting a to-do in the first column, the delete button is displayed) (5)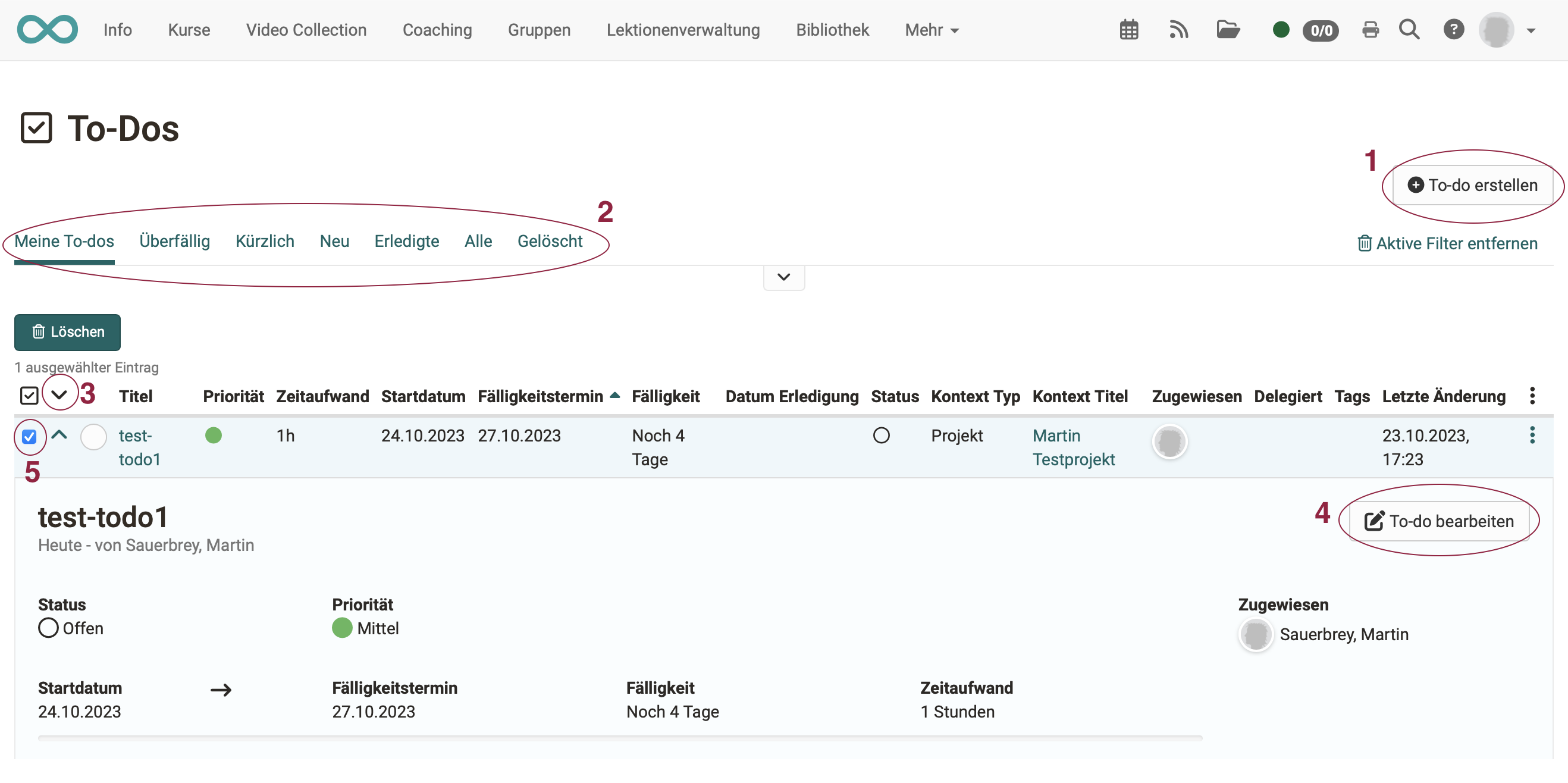 Note
If you prefer to have your to-dos displayed in the header instead of the personal menu, you can move the menu option from the personal menu to there. You make the setting for this under
Personal Menu > Setting > System tab > Personal tools section
All tools that you mark here are displayed in the header at the top right instead of in the personal menu and can thus be accessed more quickly.