Password
Note
If security level 2 was selected (passkey only), then password setting is no longer possible.
Change the password yourself
All users of OpenOlat can change their existing passwords at any time. To do this, go to the personal menu.
Personal Menu > Section "Configuration" > Password
More about setting your password you can find here.
Password assignment by user manager
It often happens that someone has forgotten his/her password and asks for a new one to be assigned. If you have the role of a user manager or administrator, you can reset passwords:
User management > select a user > tab password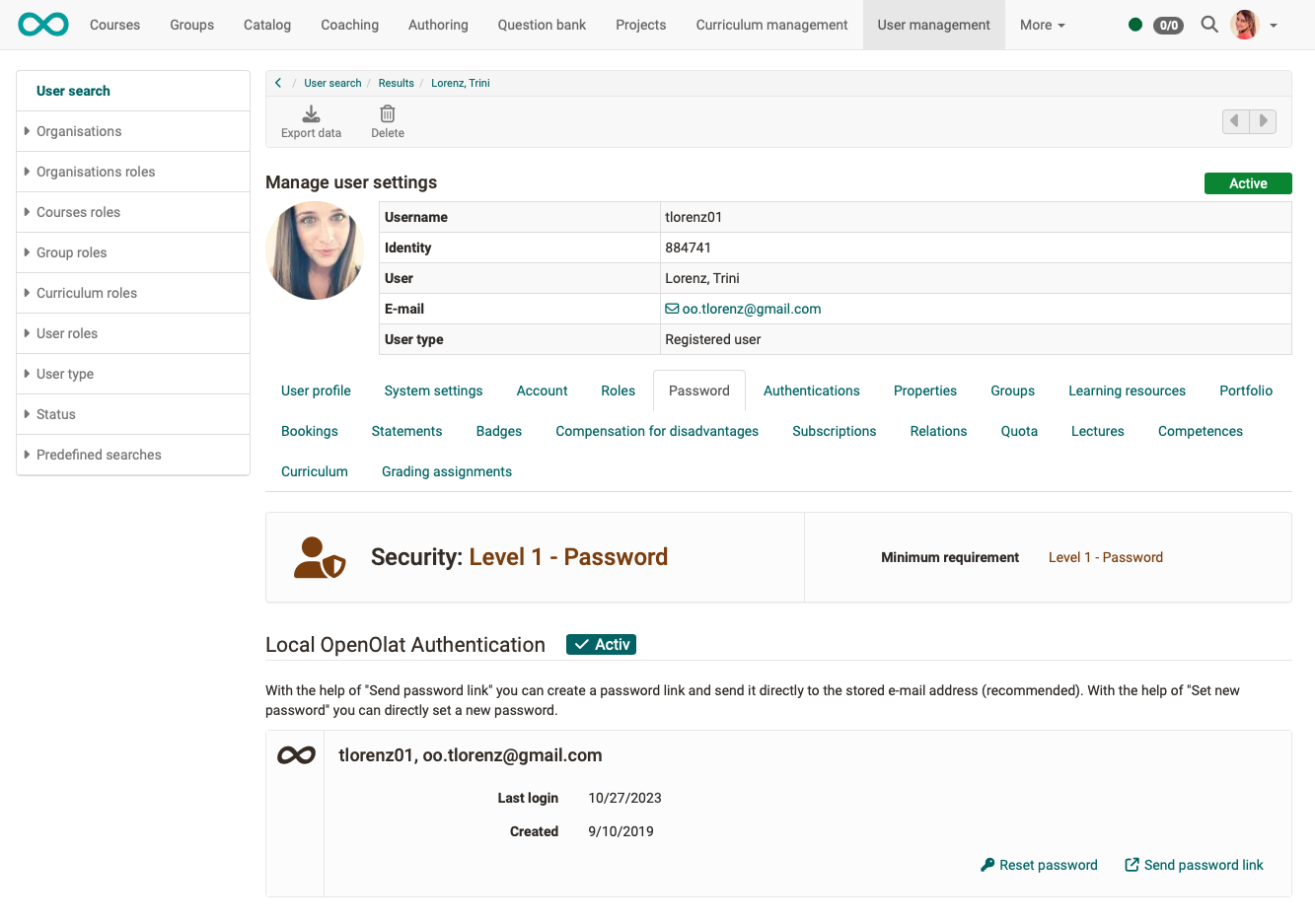 Password assignment by Syncher
tbd